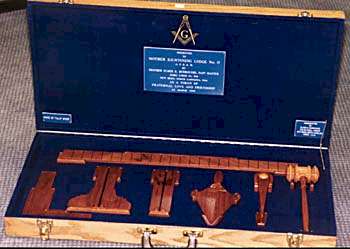 A set of Craftsman's Tools, made of Tulip Wood, handcrafted by Bro Elmer Burroughs of Doric Lodge, New Bern, North Carolina and presented to Mother Kilwinning on 23 March 1999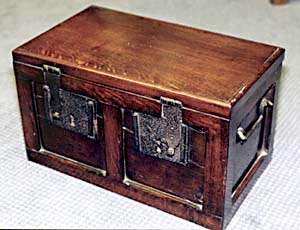 Old Oak Charter Chest - 16in by 9in by 10in deep. With double iron locks, double iron hinges and iron handles. Referred to in the Old Minute Book, 1642-1758.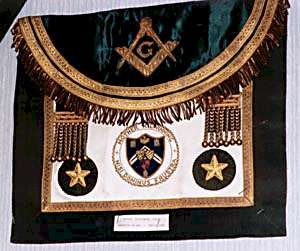 Apron presented by Bro J Garvin, 1989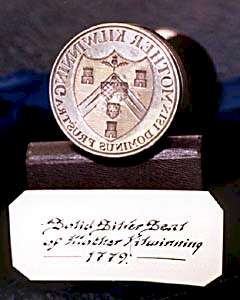 Seal of Lodge, cut in silver, dated 1779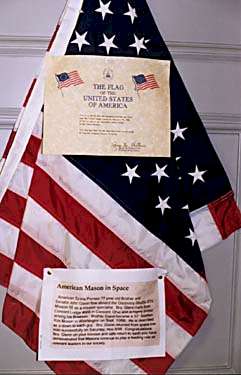 'Stars and Stripes' presented by the Most Worshipful Grand Lodge of the Free and Accepted Masons of Florida. Also commemorated is the space flight of Bro John Glenn aboard the Shuttle Discovery in November 1998.